:: About Ritz Plastics Inc.
Company Overview
We are a privately owned business established in 1984, located in the city of Peterborough, Ontario, Canada. Currently we hold an ISO 9001:2015 Certificate. 90% of our sales are in the automotive industry while the other 10% non-automotive sales include medical, consumer goods, and electronics industries.
Proud Supporter Of

:: Global Distribution and Logistics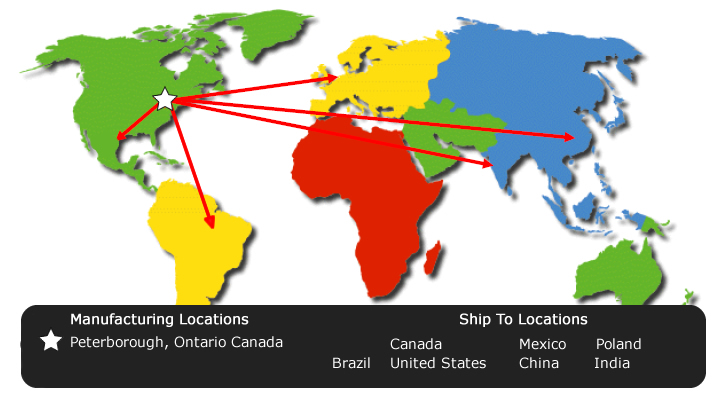 :: A Few of Our Customers Include.