::Resin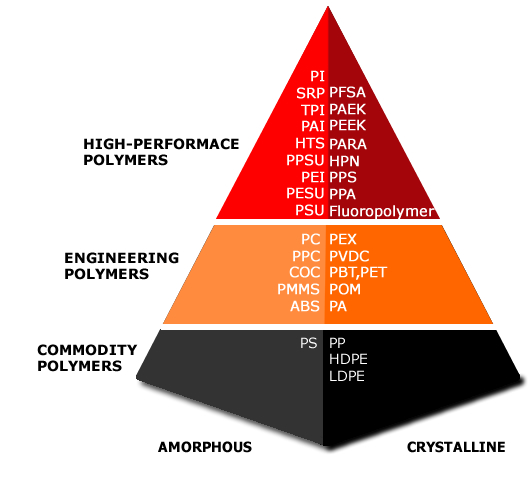 High Performance polymers are characterised by their superlative mechanical, chemical and thermal properties. Polymer types include Fluoropolymers, high-performance Polyamides, Polyketones and Polyphenylene Sulphide. Demand for high-performance polymers tends to be driven by new product development and innovation; as well as by regulatory controls (for example ATEX).



Engineering polymers have a structure that is random when liquid but becomes organized into crystalline groups when solid. They have a sharp melting point and have excellent mechanical properties such as stiffness and strength. These resins have high preformance in tough applications when compared to non-engineering resins.



Commodity polymers generally exhibit lower mechanical properties, but are typically lower in cost compared to engineering polymers. They are used in a wide and diverse range of products, for example polythene bags (polyethylene), vacuum-formed food packaging (low density polyethylene) and disposable drinking cups (high impact polystyrene).